Finding a Medical Doctor After a Bicycle Injury Victim
Tips for Finding a Doctor After a Bicycle Injury
When a person is injured as a result of a bicycle accident, the injury victim often requires follow-up care after a visit to a local emergency room.
Injury victims can obtain medical care and have it paid for through Personal Injury Protection (PIP).
Likewise, Medical Payment (Med Pay) may also cover medical care.
When hit by a car, make sure to find out if vehicle driver has PIP or MedPay coverage.
If the insurance policy provides for PIP or Med Pay coverage, this type of coverage is typically primary to that of health insurance.
Because of this, it is advisable for the injured cyclist to seek or obtain medical care and treatment through a doctor or medical provider who accepts automobile insurance as a source of payment.
Is There a List of Those Providers?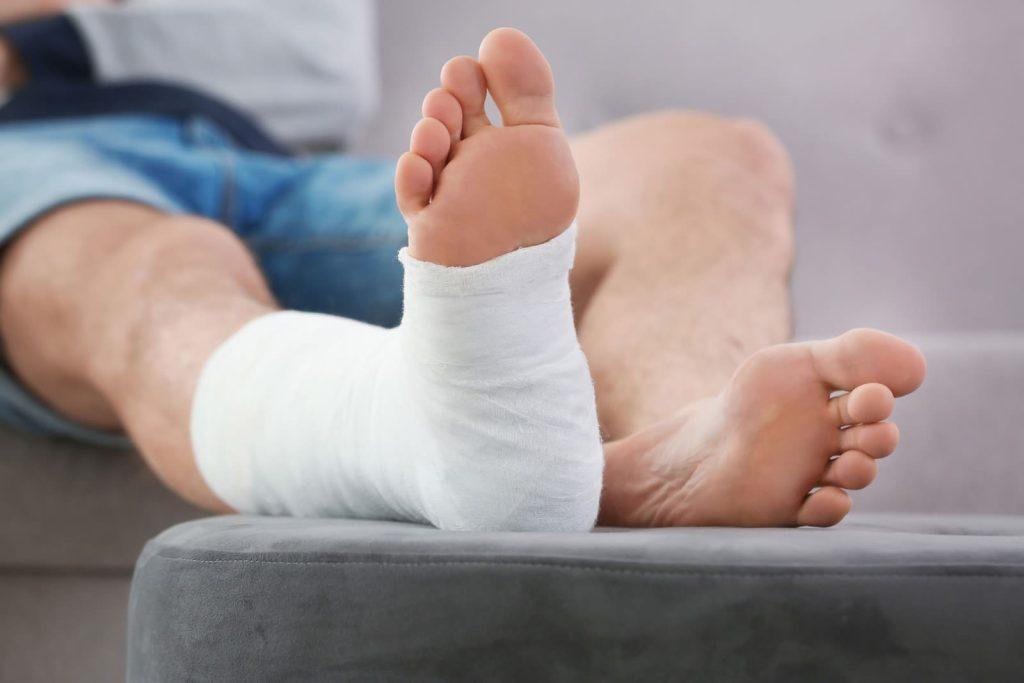 Most health insurance companies have an online list of medical providers that accept the health insurance coverage.
Companies like Blue Cross/Blue Shield, CIGNA, United Health, and AETNA have databases of doctors that plan members use to find and select a medical provider.
Unlike health insurance, medical providers accepting automobile insurance as a payment source, are not contained or organized in any list.
While there are major insurance companies like State Farm, Allstate, GEICO, and Progressive that issue automobile insurance policies, there is no such list that contains medical providers who accept automobile insurance as a source of payment in most jurisdictions.
Some medical providers accept PIP/Med Pay as a payment source for an automobile accident injury and some medical providers don't.
Following an accident, it is important to get quality medical care from a treating physician/medical provider.
Likewise, they should accept PIP/Med Pay as a payment source.
If there is no such coverage for the injured cyclist, then the injured cyclist may need treatment through health insurance.
If there is no health insurance, the cyclist will be faced with a challenge.
They will need to find a medical provider that treats the cyclist through a lien or promise to pay later.
This can be quite difficult in many instances. Often times, a Bicycle Accident Personal Injury Attorney will be needed to help.
Other Concerns to Consider
In addition, it is important for the doctor to understand the challenges and needs of the injury victim.
Meaning, knowledge about documentation and medical reports regarding the accident related injuries.
Certainly, getting quality medical care is paramount to other concerns.
Many fine doctors are excellent at providing medical care. However, they may not be able to document care and treatment related to the bicycle accident.
Ideally, if a bicycle injury claim or case is being pursued, it is most helpful to have a quality medical provider to provide documentation detailing the medical care, diagnosis, prognosis, and relationship (if any) to the bicycle accident.
Soon after the accident, the insurance carriers, investigators, managers, supervisors, risk managers, insurance adjusters, and attorneys go action to advise, defend, and to protect the interests of the at-fault driver.
Because of this, you should have your team of advocate attorneys and support staff in place. They can advise you and ensure the protection of your legal rights
What Can You Do?
So, if you or a loved one has suffered a personal injury as the result of a bicycle accident and are concerned about the long-term emotional and financial consequences, you need to consult with a skilled personal injury attorney to learn about all of your options.
Our Jacksonville personal injury law firm will work to protect your legal rights. We will pursue rightful compensation for:
long term medical bills.
wage loss.
disfigurement.
pain and suffering.
emotional distress.
mental anguish.
lost enjoyment of life.
Contact us online or call us at (904) 355-8888 or click to to set up a FREE personal injury consultation to discuss your legal options.
Our Reviews

See What Our Clients Are Saying
Contact Us
Fill out the contact form or call us at
(904) 355-8888

to schedule your free consultation.
Free Consultation

Decades of Experience

No Fees, Unless You Win
Free Consultation (904) 355-8888