Pedestrian Accident Lawyer in Jacksonville FL
Pedestrian Accident Lawyer in North Florida
Legal Rights of the Injured Pedestrian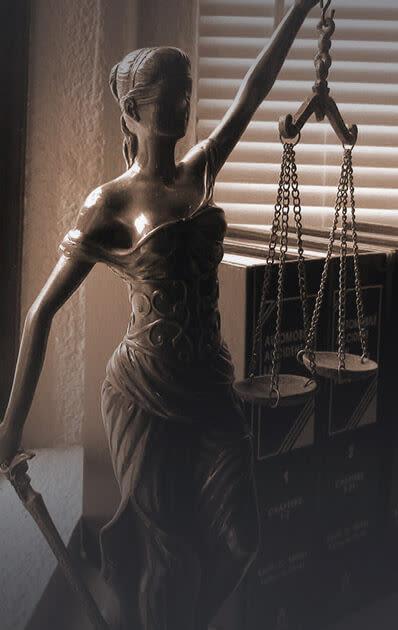 According to the Insurance Institute for Highway Safety, pedestrian deaths caused by motor vehicle crashes have steadily declined since 1975, but still account for 15% of all vehicular crash related deaths.
The most recent U.S. government statistics reveal that over 4,500 pedestrians are killed each year in traffic accidents, averaging one pedestrian killed every 2 hours.
Additionally, it is estimated that another 150,000 pedestrians received medical attention as a result of a traffic accident.
So, if you have or a family member has been seriously injured in a pedestrian accident, the lawyers at Wood, Atter and Wolf are here to provide a comprehensive evaluation of your case.
Pedestrian Accident Lawyers
Based in Jacksonville, Florida, our pedestrian accident attorneys fight for the legal rights of Florida residents and visitors since 1957.
If you would like to get a free legal analysis regarding your case, contact us at (904) 355-8888.
According to NHTSA (National Highway Traffic Safety Administration), the overwhelming majority of pedestrian fatalities occur in urban or metropolitan areas.
The statistics also show that children and the elderly are especially vulnerable to being killed in pedestrian accidents. In fact, the rate of death is twice as high for individuals over the age of 70 versus those under 70 years of age.
Likewise, a pedestrian accident can cause traumatic brain injuries, severe soft tissue injury, spinal cord injury, severe fractures and even death.
An insurance claim or lawsuit can be filed against a negligent driver to recover just compensation for the pedestrian's personal injuries and related damages.
With the increase in distracted driving violations (due to cell phone calls and texting), the danger of being a victim of a pedestrian accident is greater than ever. Vehicles should always yield to pedestrians, whether the pedestrian is in or outside of a crosswalk.
In particular, drivers should exercise extreme caution and safety while driving in areas where there are children present, including schools, day care centers, parks, playgrounds and residential neighborhoods.
Safety Tips for Pedestrians
Since the majority of pedestrian accidents occur at night, wearing brightly colored clothing with reflective gear can reduce the risk of accidents.
While walking, be alert and not listening to headsets, talking, or texting on cell phones. Always walk on the side of the road facing oncoming traffic. When crossing at intersections, don't assume vehicles will always yield the right of way. Try to make eye contact with drivers so that you can anticipate their intentions.
So, understand that as a pedestrian, you are extremely vulnerable to being hit by a car, truck, or even a motorcycle. Below we have included the Florida statute regarding pedestrian traffic regulations.
In the State of Florida, there are traffic rules and regulations that apply to pedestrians and drivers operating a motor vehicle when pedestrians are present. See Section 316.130, Florida Statutes.
Why Wood Atter and Wolf, Pedestrian Accident Lawyer
If you, or a family member has been the victim of a pedestrian accident, you need to be sure that your medical and financial needs are covered.
To do that, you should call our Jacksonville personal injury law firm. Michael Atter and David Wolf represent injured pedestrians and their families.
Accidents involving pedestrians are not always easy to solve, and having an attorney who is both knowledgeable of the law and the legal rights of pedestrians is essential to receiving fair and just compensation for your injuries.
Pedestrian Accident Lawyer in North Florida
At Wood, Atter and Wolf, we understand that a pedestrian accident is a scary and stressful time. So, i
If you would like a free consultation with David Wolf, call today at (904) 355-8888. You can also schedule a consultation online.
Our Reviews

See What Our Clients Are Saying
Contact Us
Fill out the contact form or call us at
(904) 355-8888

to schedule your free consultation.
Free Consultation

Decades of Experience

No Fees, Unless You Win
Free Consultation (904) 355-8888