Tips to Follow After a Car Accident When You Need a Lawyer
Whether you or someone that you know has been injured or killed in a car accident, it is important to know your rights and legal options by speaking with a qualified personal injury attorney.
If you need a car accident lawyer, here are some helpful tips to follow before speaking with any attorney.
1. Seek Medical Attention
Seek Medical Attention as soon as possible after the accident. Never assume that you do not have injuries because the pain has not yet begun to surface. Sometimes soft tissue damage can take days to present itself and even longer for those who believe they are tough enough to ignore the injury until they feel better. This is one of the most important tips to follow.
2. Collect the Evidence
Take note of what happened and collect any evidence that will support your claim, like photos and witness statements. Even if this is done by another person on behalf of yourself it is helpful to have a third party help you with the details.
3. Find a Qualified Attorney
Speak with a car accident lawyer before speaking with an insurance agent or representative from the other party if possible. Insurance agents give very specific answers that benefit their company and may not answer truthfully when questions about your rights and legal options come up. This does not mean you cannot speak with them, just be extra cautious when coming up with any agreement that they suggest on your behalf.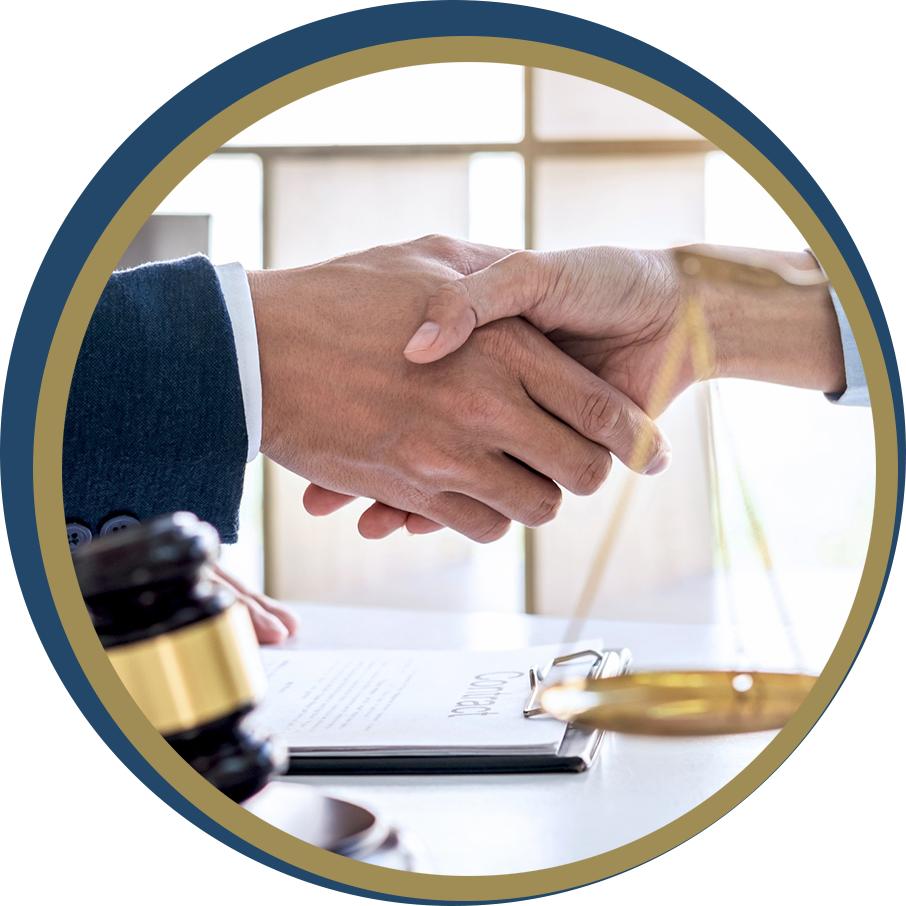 4. Keep Quiet Until Speaking with an Attorney
If possible, do not admit guilt or initiate contact when speaking to anyone from the opposite side of the case until you have received information from a Car Accident Lawyer and have been provided legal advice. These conversations can be recorded and may be used against you in court later on.
5. Important Tips to Follow: Do Not Sign Any Paperwork
Do not sign any documentation or paperwork without reading it thoroughly first or letting your attorney review it. All information discussed with family members, friends, insurance representatives, police officers, health workers, hospital workers and anyone else involved becomes property of the court if ever needed as evidence.
6. Keep All Medical Records
When speaking to a car accident lawyer they will most likely ask for all of your medical records including doctor's appointments, prescriptions filled , lab results/ x-rays , etc. Having all of these items in one folio makes this step quick and painless .
7. Track Lost Wages
Keep track of check stubs from work during the time after the accident when you were unable to return. When you did not miss work at all because of the accident, make sure to keep all pay stubs tallying up how much time was missed and why (doctor's appointment, physical therapy, etc.)
If you need a car accident lawyer , it is important that they know your complete employment history for things like unemployment benefits or if the job requires special training that only you possess. This may be used in negotiations later on if your case becomes complicated .
Lastly but equally as important…
8. More Tips to Follow: Take Care of Yourself
Remember to take care of yourself overall while dealing with an injury after an accident. It can be overwhelming and frustrating which can lead to emotional and physical illness. Have a support system in place consisting of friends and family. They can guide you through this difficult time and refuse to let you give up.
Keep your head up and always remain optimistic no matter what the circumstances may be . There is a light at the end of every tunnel. Just keep moving forward without quitting or letting fear set in. After all, good luck doesn't come to those that wait.
Disclaimer: Always follow your local laws regarding liability insurance when involved in an accident. Ensure that if required your personal injury protection (PIP) insurance is paid for by yourself and not the other driver to ensure at minimum coverage should anything happen while receiving medical assistance following an accident even if their policy's liability coverage helps pay for your costs.
Contact Wood, Atter & Wolf, P.A.
car accident attorney, contact us or call our North Florida personal injury law firm at (904) 355-8888 for a free consultation to see what your case is worth.
Or, click here to schedule a consultation online.

Our Reviews

See What Our Clients Are Saying
Contact Us
Fill out the contact form or call us at
(904) 355-8888

to schedule your free consultation.
Free Consultation

Decades of Experience

No Fees, Unless You Win
Free Consultation (904) 355-8888