What to Know After a Florida Bicycle Accident Injury
What are the Legal Rights of an Injured Cyclist?
Bicycle accidents frequently occur throughout most communities in Florida. There are highways, intersections, expressways, bridges, and other roads with a lot of traffic and hazards.
Because of the size and type of roadways throughout the community, bicycle accidents are commonplace.
Many of these accidents result in serious personal injuries and some even result in the death of the bicyclist.
When a person suffers injuries as a result of a bicycle accident, there are often many issues and challenges faced:
Where should I go for medical treatment?
Who is responsible for my medical bills?
What automobile or homeowner's insurance coverage is available for my injuries and medical bills?
Do I have a legal case to pursue for my personal injuries?
These are all excellent questions. Unfortunately, many accidents result in life changing injuries. When a cyclist sustains an injury as a result of the negligence or fault of another person, there may be legal remedies and compensation available to the accident victim.
When handling claims for an injured cyclist, a Bicycle Personal Injury Attorney will consider all the laws applicable to an accident. Each case or claim has its own facts and circumstances.
The goal should be to obtain full and fair compensation for the injured victim. However, the achievement of this goal can, and is, complicated by a number of factors, including the circumstances of the accident, availability of witnesses, amount of insurance coverage, the parties involved, severity of the injuries, and other factors.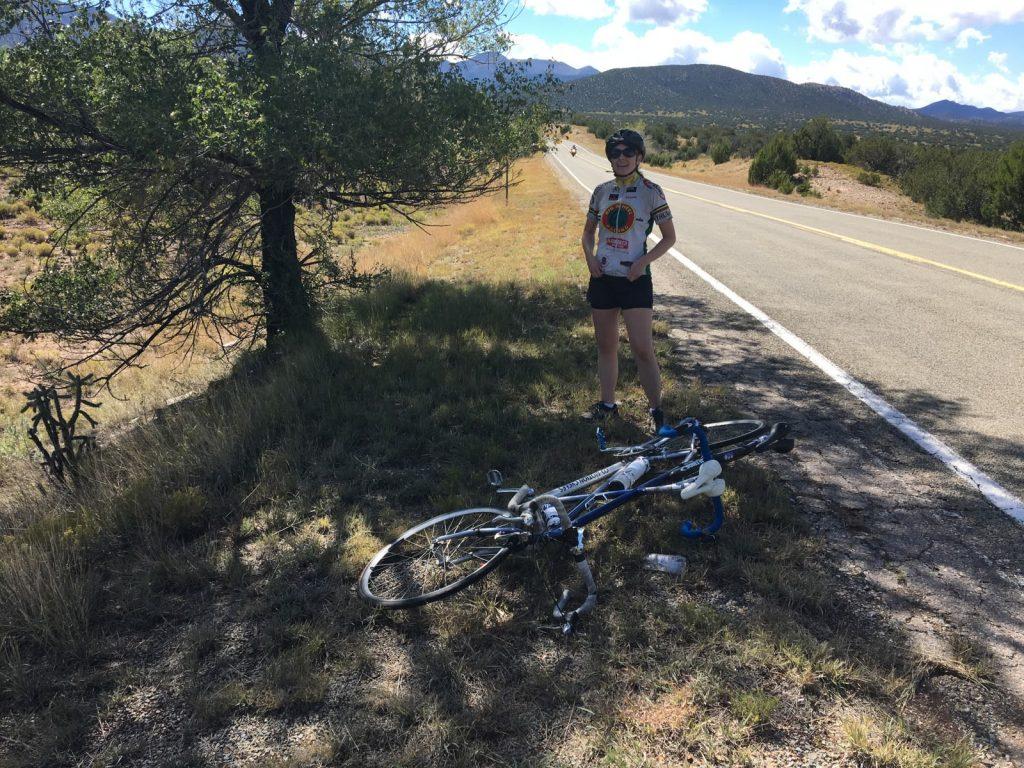 Pictures or Video at the Scene of a Bicycle Accident
The simple answer to this question is "Yes."
In most states, there are no laws to prevent a person from taking photographs or videos of an accident scene on public streets or roadways.
Photographs of the accident scene will provide information regarding the extent of property damages to the vehicles involved in the accident, and they also provide documentation.
Additionally, photographs or videos may provide information as to property damage left on the roadway as well as skid marks, roadside and road conditions.
Photographs can be taken with a digital camera, regular camera, or a smart phone. Videos can also be shot of the accident scene, and videos may provide additional information that may be used to pursue the claimer case at a later date.
Often, cyclists employ a GoPro or similar device to record their outing. Fortunately, video captures many accidents because of these devices.
Can You Pursue a Case On Behalf of an Injured Cyclist With No Police Report?
Cyclists are the unfortunate victims of many automobile accidents. In most cases involving an injury that requires medical care or treatment, the police are called to the scene of the accident and thereafter issue a police report regarding the accident investigation.
The police report and the observations of the police officer can be used for documentation as part of the investigation by a Bicycle Injury Attorney representing the victim's interests in a personal injury claim.
In some instances involving a bicycle accident, the police, for one reason or another, do not come to the scene of the accident.
In these situations, can a personal injury case or claim still be pursued on behalf of the injured victim?
The simple answer to this question is Yes. A claim or case can still be pursued even if there is no police report of the accident.
In most states, there is no statutory requirement for a police investigation or report in order to pursue a claim for injuries resulting from a bike accident.
While it is often helpful to have a police report and have the information documented by a police officer, the case can still be pursued.
Many people do not realize that even when the police investigate an accident and issue a police report that you cannot show the actual police report to a jury in a civil case.
Factors to Consider in a Bicycle Injury Case?
There are a number of factors that police and investigators consider following a bicycle accident. These factors may include some or all of the following:
The speed limit in the area.
The speed of the vehicle(s) involved in the accident.
Whether the area was residential or commercial.
Availability of a crosswalk.
Use of a crosswalk.
Intersection at or near the site of the accident.
Age of the victim injured in the accident.
Supervision provided by parents or child care providers for the child bicyclist.
Preventability of the accident on the part of the injured person or driver.
Preventability of the accident on the part of parents or child care providers.
Type of injuries sustained by the victim.
Severity of the injuries sustained by the victim.
Medical treatment provided to the injured victim.
Availability of automobile insurance.
Availability of health insurance.
Police report and investigation.
Witness statements and other factors.
Each bicycle accident has its own facts and merits. Often, it is helpful for an injured cyclist to consult with a Bicycle Personal Injury Attorney. They can provide advice and legal representation.
If you or a loved one has been in a bicycle accident and are concerned about the long-term emotional and financial consequences, you need to consult with a skilled personal injury attorney to learn about all your options.
Our Jacksonville personal injury law firm will work to protect your legal rights and pursue rightful compensation for long-term medical bills, wage loss, disfigurement, pain and suffering, emotional distress, mental anguish, and lost enjoyment of life.
Contact Us Today
If you are facing a personal injury case and need legal advice or help with insurance claims, it's best to speak to an experienced personal injury attorney. Call the team at Wood, Atter & Wolf, P.A. for a consultation to discuss your legal needs.
If you believe you will need legal representation, call us today. We can help you get through this trying time and get you and your family on the right path.
So, contact us online or call us at (904) 355-8888 or click to set up a consultation to discuss your legal options.
Our Reviews

See What Our Clients Are Saying
Contact Us
Fill out the contact form or call us at
(904) 355-8888

to schedule your free consultation.
Free Consultation

Decades of Experience

No Fees, Unless You Win
Free Consultation (904) 355-8888