Choosing the Best Personal Injury Attorney
Best Personal Injury Lawyers in North Florida
Choosing the Best Personal Injury Attorney: Questions to Ask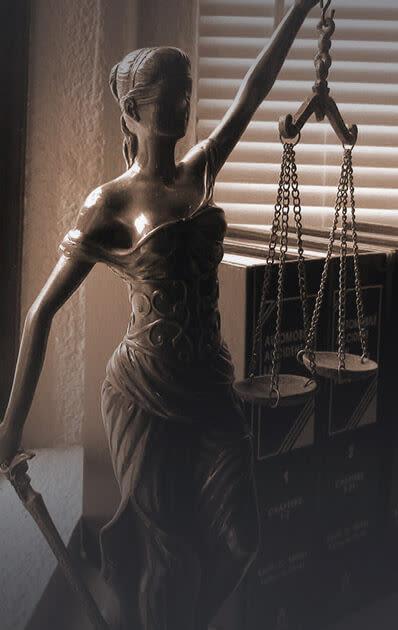 Personal injury law is a complicated and nuanced topic. That's why it's important to research your options before making any decision about hiring an attorney.
This article will provide you with some tips on how to choose the best personal injury attorney for your case so that you can be confident in your choice.
The first thing you should do when looking for a personal injury lawyer is to ask friends or family members if they have recommendations for attorneys in the area where you live.
If there are lawyers near where you live who specialize in handling cases similar to yours, then this could save you time by narrowing down potential candidates quickly and easily.
1. Find Out if the Attorney Is Board-Certified in Personal Injury Law
It's important to research your options before making any decision about hiring an attorney.
Find out if the attorney is board-certified in personal injury law. Board certification means that someone has undergone rigorous training and passed an examination demonstrating their knowledge of this specific field of law.
If you talk to an attorney and they don't mention their certification, or they have not been certified, then you should take that as a red flag.
The more specialized an attorney's training is, the better equipped they are to handle your case. It also means they're likely to be up-to-date on all of the latest cases and laws that could impact your case.
In addition to certification, qualification is also important when it comes to choosing a personal injury lawyer.
What special qualifications does the attorney have?
Does the attorney routinely take cases like yours or do they specialize in a different area of law?
Has the attorney worked on cases similar to yours before?
What is the attorney's success rate in these types of cases?
Does the attorney have a good reputation with past and current clients?
It's crucial for you to work with someone who is experienced in handling and winning cases similar to yours.
When Choosing the Best Personal Injury Attorney, Ask About Attorney Fees
Hiring a lawyer is an important decision. You should ask specific questions about their fees so you can be sure to find the best one for your case.
Here are some of the most important questions you should ask before hiring any personal injury attorney:
What type of fee structure does this attorney use?
Is there an initial consultation fee, or do they charge by the hour?
How much will it cost me if I lose my case and what will it cost if I win?
Will my insurance company cover these costs?
Do they offer payment plans or accept credit cards for clients who cannot afford up-front payments in full? If not, how much would that be per month and can I pay them with monthly installments instead of paying upfront?
Do The Best Personal Injury Attorneys Offer Free Consultations or Contingency?
One question that many people don't think about asking upfront is whether or not there is a free consultation.
Some attorneys offer consultations for free, while others charge a small fee.
The best way to know which type your potential lawyer will be? Ask!
It'll give you peace of mind knowing how much their services are going to cost upfront and allow you enough time to make sure this person is qualified and knowledgeable enough for your case without having any hidden costs.
An alternative is finding an attorney who will take your case on a contingency basis, which means that you only pay them if you win your case.
This could be the most preferred payment option for some clients, but it's important to make sure you understand all of your options before making any decisions.
Are There Other Costs?
There are some cases where the client may have to cover certain costs, but this should be discussed during your initial consultation.
You need to make sure that you're okay with how much it's going to cost you if you win or lose, as well as what might occur if the case goes on for an extended period of time.
Some attorneys also offer payment plans that are organized through monthly installments. If you cannot afford to pay the initial costs in one lump sum, then this might be a good option to discuss in your initial communication.
It's important to choose an attorney who will answer all of your questions and work with you throughout the entire case. Doing your research ahead of time and asking as many questions as possible can help you make the best decision for your case.
The decision to hire an attorney is one of the most important decisions you could make, and it's crucial that you choose someone who has extensive experience and knowledge with these types of cases.
If you're not sure where to start, consider checking out Martindale-Hubbell for an in-depth background check of the attorney you're considering.
Asking specific questions about their fees will also be important, so make sure to call them and get all of your concerns addressed before signing anything or making any agreements.
If you would like a free consultation with David Wolf, call today at (904) 355-8888. You can also schedule a consultation online.
Our Reviews

See What Our Clients Are Saying
Contact Us
Fill out the contact form or call us at
(904) 355-8888

to schedule your free consultation.
Free Consultation

Decades of Experience

No Fees, Unless You Win
Free Consultation (904) 355-8888