How Am I Going to Pay Bills if I Can't Work After an Accident?
Paying Bills After a Car Crash with Personal Injury
Jacksonville FL Car Accident Attorney
Car Crash Injuries & Your Right to a Personal Injury Attorney
Accidents can turn life into a tornado of medical procedures, insurance paperwork, and financial worries. A severe personal injury resulting from a car crash that leaves you unable to work amplifies this chaos.
Amidst these trials, the question, "How will I pay my bills?" looms large. It is here that a personal injury attorney emerges as your invaluable ally.
The Role of a Personal Injury Attorney
A personal injury attorney specializes in tort law, which includes civil wrongs and economic or non-economic damages to a person's property, reputation, or rights.
In the context of a car accident, they step in to ensure that you receive fair compensation for your injuries and associated challenges, including the inability to work.
Securing Compensation Through Legal Channels
Personal injury attorneys strive to secure maximum compensation for you from various sources. This is primarily achieved through two legal routes: insurance settlements and personal injury lawsuits.
Insurance Settlements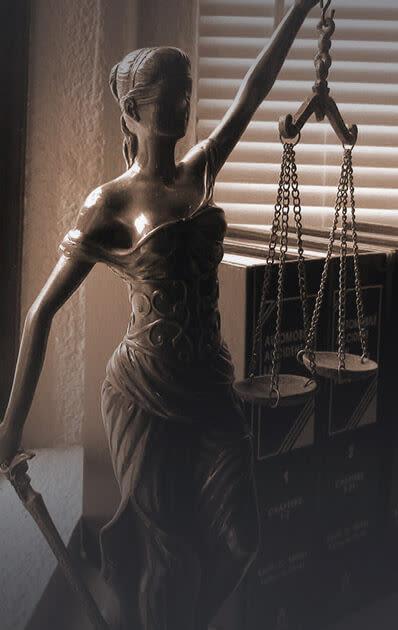 Every insurance policy is a dense jungle of clauses and conditions. Navigating this labyrinth to maximize your payout requires an intimate knowledge of insurance laws. This is where your attorney comes in.
They review your insurance policies, identifying what compensations you can claim. For instance, if you have personal injury protection (PIP) as part of your auto insurance, it can help cover medical expenses and lost wages.
Furthermore, attorneys negotiate with insurance companies on your behalf. Insurers often propose lower settlements initially, banking on your urgent need for funds. A seasoned attorney, aware of such tactics, can often negotiate a settlement that more accurately reflects your financial needs and losses.
Personal Injury Lawsuits
If the at-fault driver's insurance doesn't cover all your expenses or if they are uninsured, your attorney may recommend filing a personal injury lawsuit. This legal avenue seeks compensation directly from the at-fault party. It can cover medical bills, rehabilitation costs, pain and suffering, and importantly, lost wages.
Attorneys are instrumental in assembling strong cases, gathering evidence, contacting experts for testimonies, and representing you in court. A successful lawsuit can significantly mitigate the financial strain of being unable to work.
Legal Aid on a Contingency Basis
An added financial relief is that most personal injury attorneys operate on a contingency basis. This means they only charge fees if they win your case, taking a predetermined percentage of the settlement or judgment. If they don't win, you don't pay. This setup aligns your interests with the attorneys, as they're incentivized to secure the best possible outcome for you.
Guidance Beyond Compensation
Beyond insurance claims and lawsuits, attorneys also guide you through other financial relief avenues. They can advise on eligibility for government assistance programs, such as Social Security Disability Insurance (SSDI) and Supplemental Nutrition Assistance Program (SNAP).
Moreover, they can negotiate with creditors on your behalf, which could result in deferred payments or reduced charges, easing immediate financial pressures.
When a car crash personal injury puts you out of work, navigating the ensuing financial storm feels daunting. An experienced personal injury attorney, however, can throw you a lifeline.
They can help maximize your compensation, reducing the uncertainty of "How will I pay my bills?" Their involvement allows you to focus on what's most important – your recovery.
How Can Wood, Atter & Wolf Help?
At Wood, Atter & Wolf, we are dedicated to helping accident victims get the full compensation they deserve. We thoroughly investigate each case, meticulously document damages, and aggressively negotiate with insurance companies to ensure our clients receive the maximum compensation available under the law.
We understand that no amount of money can truly compensate for the pain and distress you're going through, but financial compensation can alleviate the financial strain and provide the resources needed for your recovery and adaptation to post-accident life.
If you or a loved one has been injured in an accident, do not hesitate to contact us for a free consultation.
We will explain your rights, discuss your options, and guide you through the legal process, providing clarity and reassurance during this challenging time. Remember, you don't have to navigate this path alone. Let us fight for the compensation you deserve while you focus on healing.
Contact us today or fill out our online contact form to set up a free consultation. We work on a contingency fee basis on personal injury cases, meaning you don't owe us anything unless we successfully recover compensation for you. We do not limit the number of phone calls, letters, e-mails, or other communications with our clients. We look forward to helping you through this difficult journey.
When you need us, the lawyers and staff at Wood, Atter & Wolf, P.A. are there, On Your Side – At Your Side.
Our Reviews

See What Our Clients Are Saying
Contact Us
Fill out the contact form or call us at
(904) 355-8888

to schedule your free consultation.
Free Consultation

Decades of Experience

No Fees, Unless You Win
Free Consultation (904) 355-8888