What to Do After a Car Crash?
Automobile Accident? Here's What To Do After a Car Crash
Know What to do After a Car Crash in Florida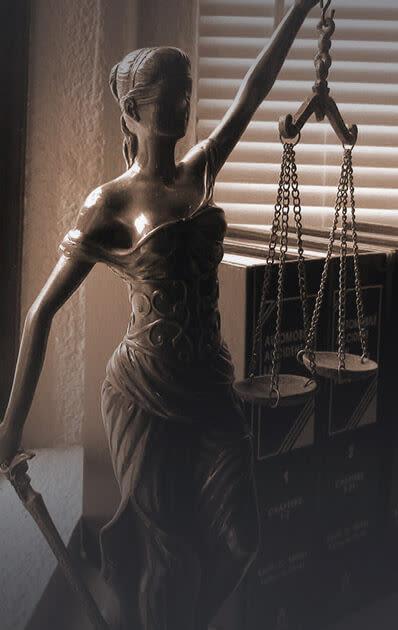 Car crashes happen all the time, and it can be hard to know how to respond in the aftermath of one. This article will show you how to handle the situation and get on the path of recovery.
There are a few things that you need to do after a car crash: first, call emergency services; next, check for injuries (especially if someone was injured); finally, take pictures or videos of everything and contact your insurance company as soon as possible.
If any part of this sounds confusing or overwhelming, don't worry! The rest of this page breaks down what needs done step by step with illustrations and instructions.
1. Call Emergency Services After a Car Crash
The first thing you need to do after a car crash is call emergency services.
This will let paramedics know right away if anyone was hurt in the crash, and it will also ensure that police are on the scene, which can help your insurance company process your claim faster.
Be sure to contact everyone's personal physicians as well, because crashes can be quite traumatic and it's important for people to seek medical care if they think that they might need it.
2. Check For Injuries
When you're still at the crash site, check to make sure everyone in your car is safe.
Check everyone's vitals by feeling their wrists (where the pulse points are) and asking everyone what their name is and where they feel any pain. If anyone is hurt, call emergency services right away.
Important: don't move anyone who might have a spinal injury unless it is unsafe not to – if someone has serious back or neck injuries, moving them could cause serious lifelong injury or even death.
It is important to go slow and communicate with everyone who might be in pain so that you can determine whether or not it is safe to move them.
3. Take Pictures Or Videos Of Everything After a Car Crash
Now that the situation has calmed down a bit, start taking pictures of everything even if there is no one who wants to file a police report.
If you have an iPhone, then go into the photos app and take pictures of everything in the order that it happened. If you have a video camera, then record the location of everyone's vehicles along with all of their details (make sure not to trespass!) Record things like:
where the skid marks are.
what are the crumpled parts of your car?
where any other pieces from either vehicle have landed.
This will help you prove your side of the story in case insurance disputes arise later on.
4. Contact a Personal Injury Attorney As Soon As Possible
If someone in the crash was injured, even if it was just a small scrape or bruise, then they may want to sue you for all of their damages.
In this case, they would hire a personal injury attorney who would go over what happened and determine how much your liability is worth in court.
Be sure to contact an attorney as soon as possible for your own protection. Your attorney can advise you of what to do next, and it's always a good idea to have an expert on your team when things get serious.
5. Contact Your Insurance Company
If you're not personally liable for anything that happened when your car crashed, or if you are but it wasn't your fault, then the next step is to contact your insurance company – but only after being advised by your attorney.
If anyone in the crash was injured and suing you, you will need to tell them about what happened so they can defend you against any claims.
Either way, it's always better to be safe than sorry.
6. Don't Be Afraid To Ask For Help After a Car Crash
Insurance disputes are often tricky, and if you're not sure what to do then there are plenty of resources available for you. Your attorney can be a big help here too, because they know exactly what needs to happen in order to make sure that no one takes advantage of you and your insurance company.
If you've been in a car crash, it's important to take the necessary steps following such an incident.
The first thing that should be done is calling emergency services and making sure everyone is safe and uninjured.
Next, take pictures of everything at the scene or video record what happened so that there are records for both sides.
After this has been completed contact a personal injury attorney right away because if anyone was injured they may sue you for damages or injuries caused by the accident even if it wasn't your fault.
If someone did get hurt then make sure to call a personal injury attorney as soon as possible to help with any legal issues arising from this unfortunate event. By taking these few precautionary measures, you can protect yourself against potential liability while also helping those who might have been injured.
If you would like a free consultation with David Wolf, call today at (904) 355-8888. You can also schedule a consultation online.
Our Reviews

See What Our Clients Are Saying
Contact Us
Fill out the contact form or call us at
(904) 355-8888

to schedule your free consultation.
Free Consultation

Decades of Experience

No Fees, Unless You Win
Free Consultation (904) 355-8888