Personal Injury Lawsuits: What Injuries Can Make a Case?
Most people at some point in their lives will sustain an injury – from a car accident to a slip at work. Some may experience more severe cases, such as an injury from a motorcycle accident. But what types of injuries can make a case?
In some cases, people may be entitled to compensation related to their injury—as long as someone else was at fault. How do you know if your injury can make a case?
And, if you do have a personal injury lawsuit on your hands, how do you connect with an experienced personal injury lawyer to help you earn the compensation you deserve? Read below for answers to these questions.
What Types of Injuries Qualify?
There are a wide variety of injuries that can qualify for pursuing a lawsuit.
The number one criteria for qualifying is that another person or party was negligent, and this negligence caused the injury.
Negligence is the legal concept where a property owner fails, intentionally or not, to properly care for what they own. It also refers to acting with disregard or general carelessness, as if not minding the potentially harmful consequences of their actions (or lack of action).
Below is a list of common type of injuries that could qualify for a personal injury lawsuit.
Vehicle Accident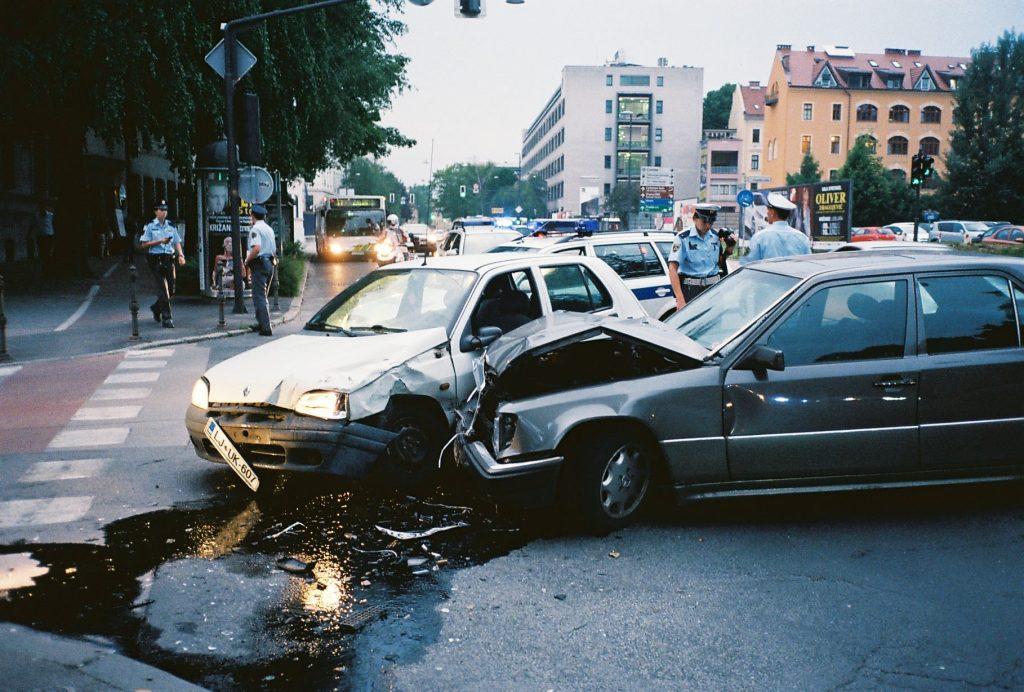 These are one of the most commonly filed personal injury lawsuits.
Vehicle accidents can happen to anyone on the road at any time, and many unfortunately sustain injuries that can last well beyond the initial accident.
If the other driver is at fault, the accident has the potential to become a personal injury lawsuit.
Slip and Fall Accident
Slip and fall injuries can become personal injury lawsuits if the accident happened on another person's property and was caused by their negligence.
For example, if a worker slips on a wet floor at their place of work. The worker may qualify for compensation via a lawsuit.
This type of personal injury lawsuit could also stem from a customer sustaining an injury at an establishment.
Medical Malpractice
Medical malpractice incidents can leave harmful and lasting effects on someone.
Because of their serious consequences, malpractice cases can qualify for a personal injury lawsuit. The hospital, individual doctor, or medical care team as a whole may be held liable.
Workplace Accident
If an employee is injured on the job, they could qualify for worker's compensation, which is a type of personal injury lawsuit.
While most people think of construction industries or factory jobs when considering how workplace accidents happen, the reality is that a workplace injury can happen at any job.
Trucking Accident
This type of injury would stem specifically from an accident with a commercial truck or semi truck.
There are so many of these types of trucks on the road at any given time. People are more likely to experience a trucking accident than they think.
Because of the large size of these vehicles, injuries could be serious, which is why it can be a good idea to file for a personal injury lawsuit in these cases.
How to Pursue a Case with Your Types of Injuries
As mentioned above, someone's injury may qualify for a personal injury lawsuit if someone else was at fault.
However, you will need to prove it in a court of law. So, it will be crucial to find an experienced personal injury lawyer. They can successfully navigate the details of personal injury law.
The lawyer will need to help the client prove their injury as well as prove that the other party's negligence caused the injury. Personal injury law is a specific area of practice, which requires a qualified lawyer who can make a strong case for their client.
At Wood, Atter, & Wolf, our lawyers have over 62 combined years of experience, have recovered over $240 million for our clients, and have won over 10,000 cases.
We have lawyers with experience in personal injury law and can assist with cases relating to car accidents, medical malpractice, trucking or motorcycle accidents, wrongful deaths, and more.
We are client-focused and work to ensure that our clients get the compensation they deserve from the injury or injuries. If you are searching for the best personal injury lawyers for your case, please contact us at (904)355-8888 or visit our website at https://www.woodatter.com.
With the right help, you will get what you deserve and will be able to lead a healthy, fulfilling life. Please visit our website for more information and to schedule a consultation.
Contact Us Today
If you are facing a personal injury case and need legal advice or help with a case, it's best to speak to an experienced personal injury attorney. Call the team at Wood, Atter & Wolf, P.A. for a consultation to discuss your legal needs.
If you believe you will need legal representation, call us today. We can help you get through this trying time and get you and your family on the right path.
So, contact us online or call us at (904) 355-8888 or click to set up a consultation to discuss your legal options.
Our Reviews

See What Our Clients Are Saying
Contact Us
Fill out the contact form or call us at
(904) 355-8888

to schedule your free consultation.
Free Consultation

Decades of Experience

No Fees, Unless You Win
Free Consultation (904) 355-8888