The Rights of Car Crash Victims in Florida
As a driver in Florida, you have certain rights and responsibilities if you are involved in an automobile accident. It is important to know what these are so that you can protect yourself and your passengers following an accident.
Here are the key things you need to know about car crashes and your rights as a victim in Florida.
Florida Car Crash Victims Have Rights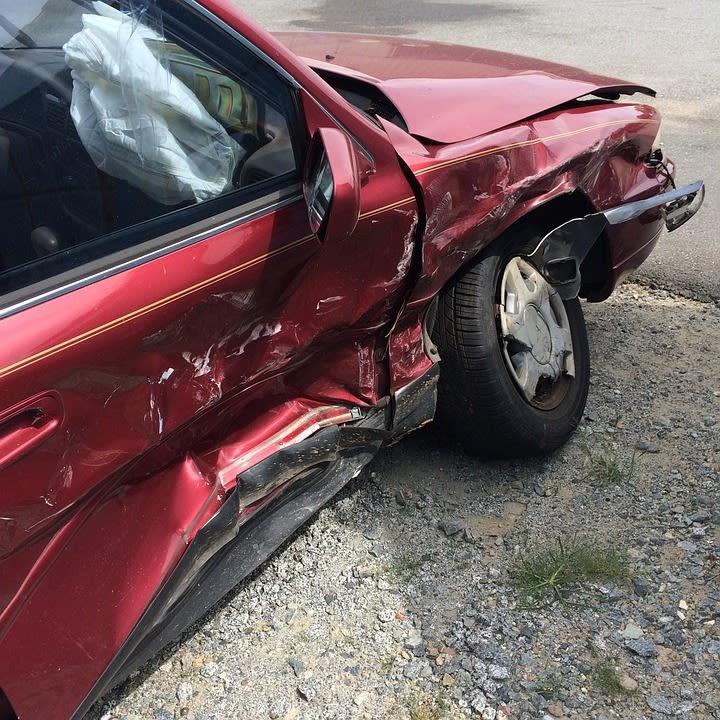 If you find yourself the victim of a car crash in the state of Florida, you have certain rights.
It is important to keep these rights in mind and inform yourself about them so that you can protect yourself and your interests at such a vulnerable time. In particular, it is essential to remember that after an accident in Florida, you not only have the right to receive medical attention but also the right to seek legal representation should you desire.
Additionally, having knowledge of your insurance policy and filing a claim is extremely beneficial for those who have been involved in an accident. It is highly encouraged that you consult with a personal injury attorney before talking to any insurance company.
Knowing your rights ensures your well-being and security after a car crash involving damages and injuries.
These rights are essential to ensure that you are able to receive proper medical care and obtain justice as a result of your injury. Florida laws provide individuals with the right to receive medical treatment and seek recourse through a personal injury claim.
By making use of these rights, injured persons can rest assured that they will be treated fairly and given the opportunity to make a legitimate case for any financial compensation due for their injuries.
What You Should Not Do After the Crash
After any car crash, the situation requires you to keep a level head and carefully consider your next steps.
Though it is important to report the incident to your insurance company and local authorities, whatever you do after that should be done cautiously.
You should never leave the scene of an accident, or talk to another driver's insurance company without having a lawyer present, as these could have grave consequences.
Instead, you should take pictures of the crash site, collect witness statements if applicable, and seek medical care as soon as possible. It is crucial that all parties understand their legal rights and take certain necessary precautions in order to prevent any further issues down the road.
The Right to Seek Legal Help As Soon As Possible
Car crashes are one of the leading causes of death in the United States and an even greater number of people sustain serious injuries or incur financial losses as a result.
If you or someone you know has been in a car crash, it is important to seek legal help as soon as possible.
By contacting an experienced automobile accident attorney, you can take confident proactive steps to protect your rights and seek justice.
An experienced personal injury lawyer will be able to examine the facts of your case, advise on legal matters and handle all communication with insurance companies and other parties involved in the crash.
It is important to consult with a lawyer as soon as you can to ensure that your rights are not compromised by any delay in receiving qualified legal advice.
Have an Experienced Attorney on Your Side
When facing a complex legal issue like a car crash, the key to getting the compensation you deserve is to have an experienced personal injury lawyer on your side.
They are experts in navigating the process from start to finish and arguing your case in court.
An experienced personal injury lawyer can make sure that both parties follow all legal rights and obligations, including thorough investigation, and gathering evidence for court cases where necessary. Having someone who knows the ins and outs of how the legal system works can give you peace of mind, knowing that your case is in experienced hands and will be handled proficiently.
If you or someone you know has been involved in a car crash, it is important to seek legal help as soon as possible to protect your rights. An experienced personal injury lawyer can help you navigate the complex legal process and get the compensation you deserve. If you have any questions about what to do after a car accident, please contact our office for a free consultation.
Call Us Today if You Have Been Injured in an Accident
If you have an injury from an automobile accident, call us today. We can help you get the compensation your deserve.
So, contact us online or call us at (904) 355-8888 or click to set up a consultation to discuss your legal options.
Our Reviews

See What Our Clients Are Saying
Contact Us
Fill out the contact form or call us at
(904) 355-8888

to schedule your free consultation.
Free Consultation

Decades of Experience

No Fees, Unless You Win
Free Consultation (904) 355-8888