Reckless Driving Accidents Resulting in a Head Injury
The most common type of driving citation issued is for Florida automobile accidents is careless driving.
Authorities often cite careless driving in rear-end collisions. However, sometimes this type of citation is issued in other circumstances when an accident is not involved.
Reckless Driving vs. Careless Driving
Florida statute 316.1925 defines careless driving as the following:
"Any person operating a vehicle upon the streets or highways within the state shall drive the same in a careful and prudent manner, having regard for the width, grade, curves, corners, traffic, and all other attendant circumstances, so as not to endanger the life, limb, or property of any person. Failure to drive in such manner shall constitute careless driving and a violation of this section."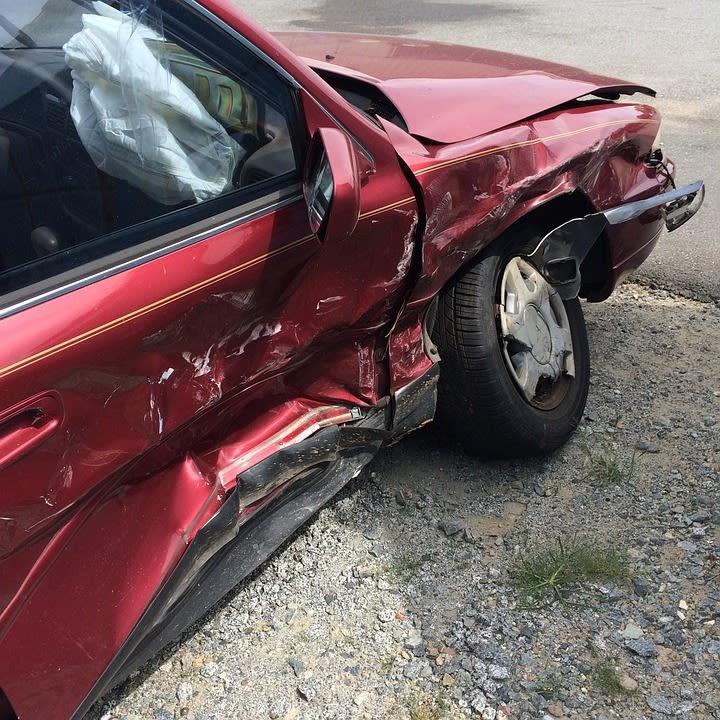 Careless driving is a less serious charge than reckless driving.
Careless driving can include failure to account for road conditions. Or, it occurs because of radio, cell phone, or other distractions. Also, people can receive citations for erratic lane changes.
A careless driving ticket can often be costly and impact your right to drive. However, a reckless driving charge is much more severe.
A reckless driving charge can lead to license suspension and heavier fines. Likewise, it can ultimately result in a criminal record.
Reckless driving includes aggressive driving, road rage, road racing, and automobile accidents that result in serious personal injuries.
For more information on careless driving, see Florida Statute 316.1925.
Reckless Driving Resulting in a Head Injury
More than one million traumatic brain injuries happen every year in the U.S. A majority occur as the result of either a slip and fall accident or an automobile accident.
Most traumatic brain injury victims go to an emergency room. Doctors admit many into the hospital. Likewise, approximately 50,000 die each year as the result of a traumatic brain injury.
Currently, it is estimated that at least 5.3 million Americans have a long-term need for help to perform daily activities as the result of suffering a brain injury.
A wide range of functional activities — including language, learning, emotions and behavior — can be adversely affected by a traumatic brain injury.
The effects of a brain injury reach far beyond the victim.
When a person is injured by a brain injury, close family members including parents, spouses, siblings, and others must often times step up to lend a helping hand, ongoing care, and housing.
A traumatic brain injury is very difficult and taxing on the victim and family members.
Compensation through an insurance claim cannot cure the brain injury but it can assist with medical bills, therapy, education, housing, and living expenses for the victim and his or her family.
Types of Negligent Driving
Careless or negligent driving can include any of the following when a driver:
runs a stop sign.
makes an errant or dangerous left hand turn into the right of way of another vehicle.
exceeds the speed limit and crashes into another vehicle.
ignores road and weather conditions and loses control of his or her vehicle.
rear ends another vehicle which is stopped or slowed down for traffic.
attempts an illegal or improper U-Turn.
hydro planes on a wet or slick road and crashes into another vehicle.
doesn't stop at a posted stop sign.
fails to yield the right of way at a posted yield sign.
fails to yield the right of way to a pedestrian or bicyclist.
is impaired by drugs / alcohol and hits another vehicle, pedestrian, or bicyclist.
The above list is not exhaustive of all the reasons that a Florida Automobile Accident takes place in which a legal case or claim can be brought on behalf of an injury victim.
Again, like each client, each case or claim is unique and needs to be evaluated based on its own facts, merits, and circumstances.
When there is a crash that is caused by the fault, negligence, or carelessness of another driver, the injury victim should seek compensation for his or her injuries to the fullest extent under Florida Law.
What Can You Do?
If you or a loved one has suffered a traumatic brain injury as the result of an accident and are concerned about the long-term emotional and financial consequences, you need to consult with a skilled personal injury attorney to learn about all of your options.
Our Jacksonville personal injury law firm will work to protect your legal rights and pursue rightful compensation for long term medical bills, wage loss, disfigurement, pain and suffering, emotional distress, mental anguish, and lost enjoyment of life.
Contact us online or call us at (904) 355-8888 or click to to set up a FREE personal injury consultation to discuss your legal options.
Our Reviews

See What Our Clients Are Saying
Contact Us
Fill out the contact form or call us at
(904) 355-8888

to schedule your free consultation.
Free Consultation

Decades of Experience

No Fees, Unless You Win
Free Consultation (904) 355-8888