Do I Need a Personal Injury Lawyer After a Car Accident?
Some victims involved in automobile accidents may choose to seek reparations alone, without the assistance of a personal injury lawyer, so that they can avoid a lengthy litigation process and instead focus on recovering and returning to their regular lives.
However, when one decides to represent themself in court, they risk making procedural errors that could lead to inadequate compensation.
Above all, if you are in this situation, you must remember that you are entitled to legal compensation for any injuries and damages that take place in an accident.
The sooner you begin developing your case, the more likely you will receive fair compensation. Additionally, with the help of a lawyer, your chances of winning your case increase substantially.
Therefore, following your accident, once you are physically able, it is essential to contact a personal injury lawyer to achieve a best-case outcome.
Lawyers Increase the Odds of Winning Your Case
Simply put, it is not wise to file car accident lawsuits without legal representation. In fact, the amount of compensation individuals who choose to represent themselves receives is significantly less than those who file with an experienced personal injury attorney.
In addition to your lawyer being familiar with the process of filing a lawsuit, they are also knowledgeable about the tactics that insurance companies use in court.
After contacting a lawyer and discussing the details of your case, they will let you know whether you are entitled to legal compensation for your injuries and damages.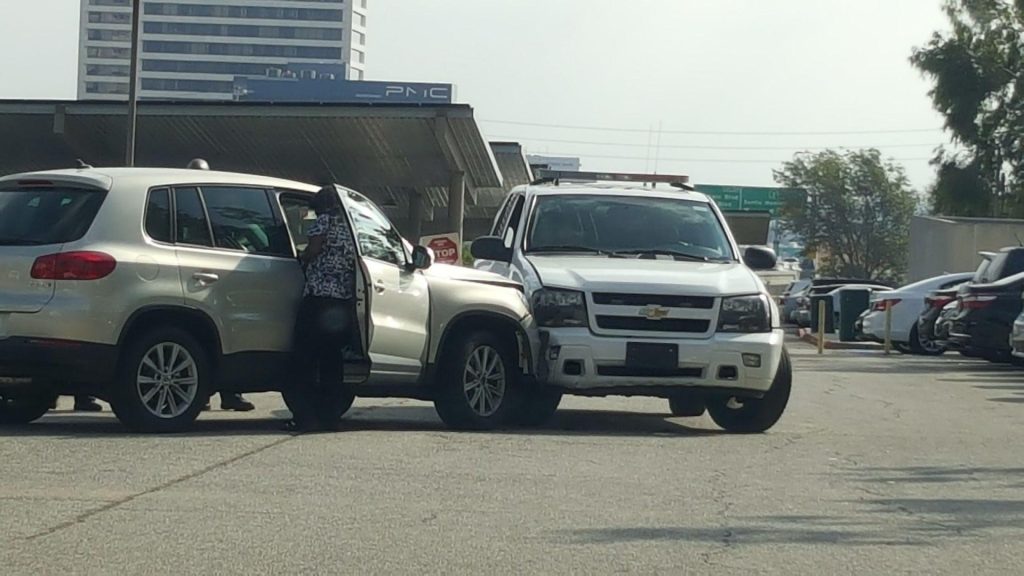 Errors When Filing Can Lead to Inadequate Compensation
When a victim of an auto accident attempts to represent their self in court, errors can occur. These will negatively affect the amount of money they receive in the settlement.
First and foremost, there are time deadlines for filing a personal injury lawsuit. If you try to file after the statute of limitations expires, nothing can be done in terms of compensation.
Additionally, you must include all hospital bills, car repair bills, as well as any other expenses that resulted from the accident. To ensure that all time limits, documents, and evidence are taken into account and presented to the court, seek the assistance of a personal injury lawyer.
Don't Go Against Large Insurance Corporations Alone
Insurance companies deal with personal injury cases every day.
Therefore, if you choose to file without the help of a car accident lawyer, there is a great chance that any settlement reached will be inadequate in covering the expenses for your injuries and damages.
However, an auto accident lawyer is aware of the legal loopholes and other tactics used by insurance companies. So they can advise you on how to best proceed when presenting your evidence and negotiating a settlement.
Begin Working on Your Case Immediately with a Personal Injury Lawyer
Following your auto accident, it is imperative to begin building your personal injury lawsuit as soon as possible.
Fortunately, finding a personal injury lawyer for a car accident is not difficult. Simply conduct a quick web search for lawyers in your area and schedule a consultation. From the initial consultation, your lawyer will begin planning a course of action. They will plan to achieve the highest amount of financial compensation.
If you are innocent in an automobile accident, you can count on receiving reparations for all bodily injuries as well as damage to your vehicle.
Filing for a personal injury lawsuit following an accident can seem extremely daunting. However, a lawyer can make the process as stress-free as possible—and ensure you get the money you deserve.
Our focus is on our clients. And we work to ensure that they get the compensation they deserve from their injuries. If you are searching for the best personal injury lawyers for your case, please contact us at (904) 355-8888.
With the right help, you will get what you deserve and will be able to lead a healthy, fulfilling life.

Contact Wood, Atter & Wolf Today
If you are facing a personal injury accident case and need legal advice or help with a case, it's best to speak to an experienced personal injury attorney. Call the team at Wood, Atter & Wolf, P.A. for a consultation to discuss your legal needs.
If you believe you will need legal representation, call us today. We can help you get through this trying time and get you and your family on the right path.
At Wood, Atter and Wolf, we strive to solve the most important problems when a client suffers personal injury.
The proven methods we employ create a working environment that allows all parties to resolve their differences.
Call us at (904) 355-8888 or target="_blank" rel="noopener noreferrer">schedule a consultation here. Together, we can make it through this stressful time in your life.
Our Reviews

See What Our Clients Are Saying
Contact Us
Fill out the contact form or call us at
(904) 355-8888

to schedule your free consultation.
Free Consultation

Decades of Experience

No Fees, Unless You Win
Free Consultation (904) 355-8888