What to Expect When Filing a Motorcycle Accident Lawsuit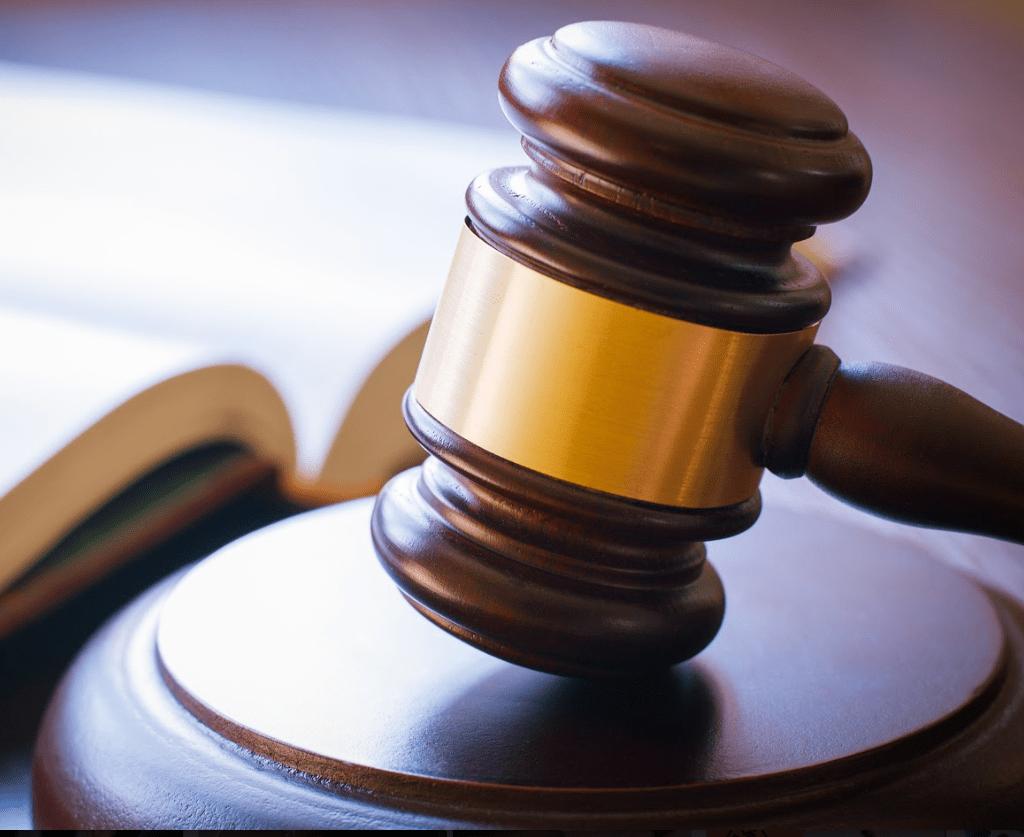 Are you dealing with the aftermath of a motorcycle accident that was caused by someone else's negligence? If so, you may be considering filing a lawsuit as possible compensation for your losses.
Following a motorcycle accident and subsequent recovery, it is important to begin building your personal injury lawsuit against the driver at fault as quickly as possible.
Motorcycles do not offer much protection in collisions involving larger vehicles. In fact, drivers of motorcycles often experience life-long complications caused by injuries from these accidents.
However, while such injuries can be debilitating and contribute to a decreased quality of life, many motorcycle drivers do not walk away at all.
You need to act fast so that you can receive sufficient compensation for your injuries and damages.
Do not go through the process unprepared. Instead, seek the help of a motorcycle accident lawyer and allow them to handle the complexities of your case—as you focus on recovering. Read on to learn what you should expect when filing a motorcycle accident lawsuit.
The Information Required to Build Your Case
In order to build a successful case against those at fault, you must gather evidence.
This evidence should not only prove your innocence but also demonstrate that your injuries and damages are a direct result of the other driver's negligence.
Such evidence includes police reports, eyewitness accounts, hospital documents, and motorcycle repair bills.
Documenting this information as soon as possible is essential to winning your case. With this information, contact a motorcycle accident lawyer, and they will help you navigate the next step of the process, which is establishing legal liability.
Determine the Party Responsible for the Accident
Based on the evidence provided to your lawyer, they will be able to determine whether you or the other driver is liable for the injuries and damages obtained during the collision.
If found innocent of causing the wreck, you and your lawyer can begin suing the at-fault driver and negotiating a settlement with their insurance company.
Potential Damages You Can Recover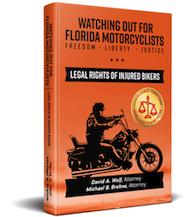 Click to Download for Free!
Those who survive motorcycle accidents are truly lucky to be alive. Unfortunately, though, due to the lack of protection motorcycles provide in a collision, a driver tends to experience lifelong disabilities and an overall decreased quality of life—with many becoming paralyzed after being propelled from their motorcycle.
Therefore, when an irresponsible driver causes a wreck and subjects you to these hardships, it is imperative that you document every pain and medical expense when building your case.
In addition, of course, document the damages incurred to your vehicle and the loss of any property that you were transporting, such as cell phones, computers, and every other individual item damaged.
While no amount of money can make up for your pain and suffering, financial security can allow you to heal peacefully without worrying about returning to work and paying bills.
The Process of a Motorcycle Accident Lawsuit
Before you can receive any financial compensation, you must first file a personal injury lawsuit in court with the assistance of your lawyer.
After documenting all details of the collision and establishing liability, your lawyer will submit all necessary information and forms to the court as evidence.
Once the trial begins, a judge will determine whether the at-fault driver is indeed liable for the injuries and damages listed in your documents.
If the judge decides that the other driver is responsible for the collision and that you are completely innocent, negotiations for a settlement will begin between your lawyer and the at-fault driver's insurance company.
File Confidently with a Personal Injury Lawyer
To receive financial compensation, consider enlisting the help of an experienced personal injury lawyer.
They will help you build a case. They'll fight for the highest compensation possible for your injuries and damages.
Motorcycle accident lawsuits can seem intimidating when you are going about the process alone. File your lawsuit with a personal injury lawyer to minimize the stress and maximize your chances of receiving fair compensation.
You survived the most challenging part by coming out of the collision alive. Now it is time to fight for what you deserve.
The focus is on our clients. And we work to ensure that they get the compensation they deserve for their injuries.
If you are searching for the best personal injury lawyers for your case, please contact us at (904)355-8888 or visit our website at https://www.woodatter.com.
With the right help, you will get what you deserve and will be able to lead a healthy, fulfilling life. Please visit our website for more information and to schedule a consultation.
Contact Us Today
If you are facing a personal injury accident case and need legal advice or help with a case, it's best to speak to an experienced personal injury attorney. Call the team at Wood, Atter & Wolf, P.A. for a consultation to discuss your legal needs.
If you believe you will need legal representation, call us today. We can help you get through this trying time and get you and your family on the right path.
So, contact us online or call us at (904) 355-8888 or click to set up a consultation to discuss your legal options.
Our Reviews

See What Our Clients Are Saying
Contact Us
Fill out the contact form or call us at
(904) 355-8888

to schedule your free consultation.
Free Consultation

Decades of Experience

No Fees, Unless You Win
Free Consultation (904) 355-8888