10 Common Mistakes to Avoid After an Auto Accident
1. Not calling the police after an accident
Failing to call the police to the scene of the accident could lead to further trouble down the road if criminal charges are filed against another driver or if that driver's insurance company denies coverage because no one at the scene called authorities.
Even if you think things will be resolved amicably between drivers, taking this step is critical in protecting your rights in a personal injury claim.
2. Not calling an ambulance
After the damage of an accident, what you need is medical attention.
Not getting it for yourself or your passengers does not help the situation. If someone is injured, this is definitely a mistake that should be avoided at all costs.
3. Neglecting to get names and contact info
One reason police officers are dispatched to accidents is so they can give drivers concerned about their liability forms to fill out.
Without law enforcement's guidance, it's good practice to exchange information with anyone involved in the car accident so you can protect yourself down the road by giving each party your side of the story and having them do the same with you.
Failing to do so makes it harder for everyone involved to remember what happened and forces victims to rely on other people's versions of the events to fill out insurance forms.
4. Giving a statement without consulting an attorney
When you're recovering from injuries, it can be tempting to give an official-sounding account of what happened before your head is fully wrapped around what transpired during or after the accident.
But doing so could allow the other party involved to use your statements against you later on should you decide to bring legal action.
Always delay giving any sort of official statement until speaking with an experienced personal injury attorney who can advise you about how best to proceed with your case.
5. Failing to get medical treatment because of cost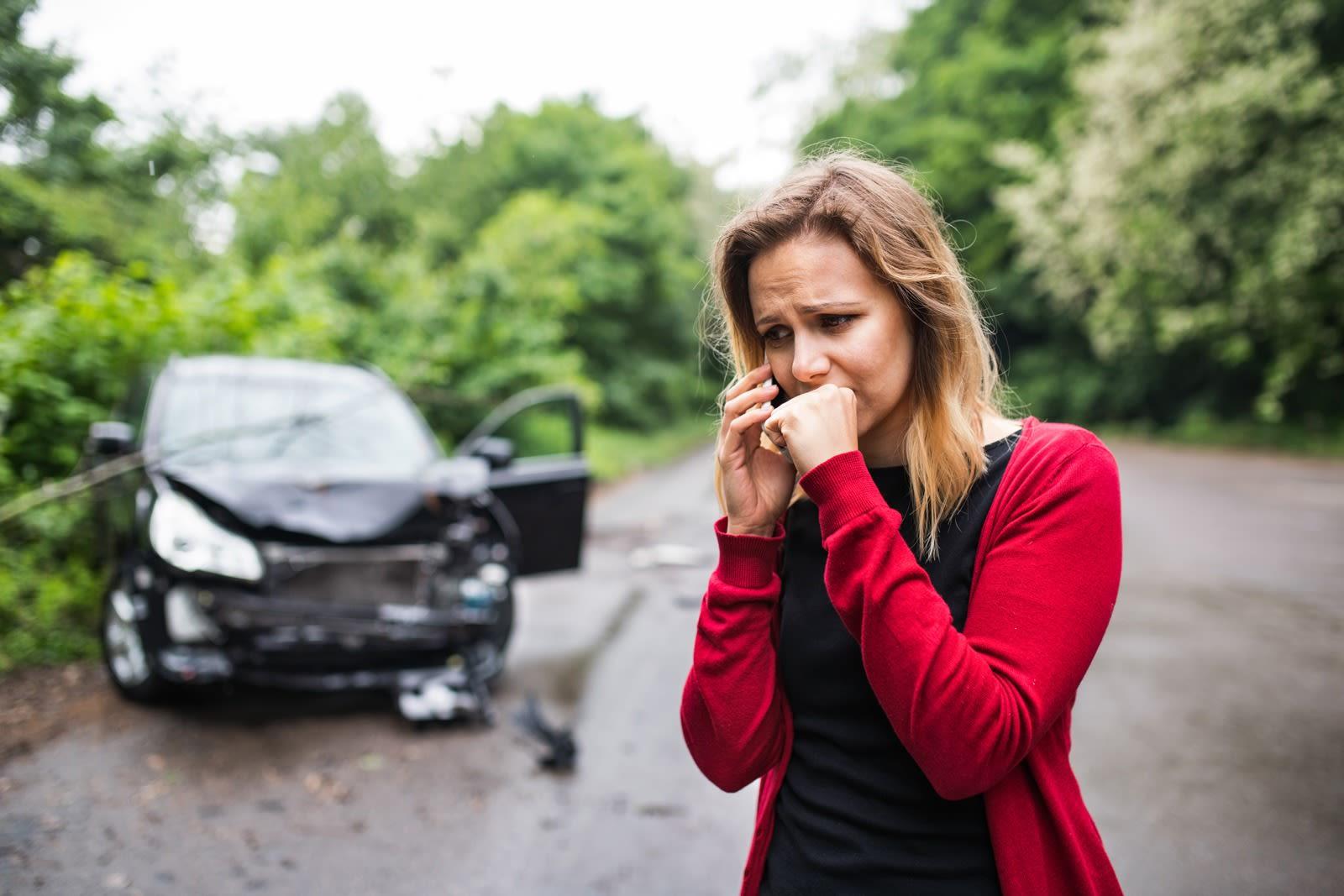 If someone in your car is badly hurt, that person deserves immediate care, regardless of the expense.
The aftermath of any auto accident is confusing and overwhelming, but with or without insurance to cover the cost of your medical bills, you should always see a doctor after an accident.
Not only is this important for your health in general, it's also crucial when seeking damages for pain and suffering from the other party involved.
6. Making a claim with their insurance company
In some cases, uninsured drivers could show up to an accident scene but then take off before authorities arrive.
Even if that person returns, they may not have enough coverage to satisfy what you need from them financially to recover from your injuries.
So even though it can be disconcerting having to deal with a driver's insurer later on, contacting his or her insurance company to make a claim will help ensure you get the compensation you deserve.
7. Not using a police report
Filing a police report is the easiest way to protect yourself from people denying responsibility for their part of an accident or ignoring claims altogether down the road.
Since insurance companies need these reports to move forward with any legal action, it helps to have one on hand if you decide to file a claim.
8. Making claims through the other driver's insurance company
In some cases, claimants don't even know that they're entitled to pursue their case solely against the negligent party.
Instead, they've been given inaccurate information about how this works and end up having all their medical expenses and lost wages covered by someone who tried to help them but is not legally obligated.
9. Maintaining contact with the other party
If there's one thing that will sabotage your claim faster than just about anything else it's maintaining communication with the person who hit you or otherwise caused your injuries.
Even though they might try to butter you up after an accident, after doing so goes against every instinct that tells you to never speak with someone who hurt you on purpose… but you have to do it.
10. Failing to hire a personal injury attorney
While even the most experienced auto accident victims can make mistakes, having an attorney fighting for you from the beginning is the best way to ensure your rights are protected.
Attorneys know how insurance companies work and can help you get fair compensation for your damages.
The first step after any car accident is to determine who exactly will be held responsible for the damages. By doing this one simple thing, many of these mistakes can be avoided altogether.
Auto accidents happen every day, and they can turn your life upside down.
Victims who suffer from injuries caused by another driver's negligence have the legal right to seek compensation for their pain and suffering, but this process can be complicated.
That's where we come in. Our experienced car accident attorneys provide free consultations about an injury victim's rights after an accident. We understand what you are going through, and we can help get you back on your feet.
Throughout your case, our firm will be with you every step of the way. We work quickly to gather evidence and build a compelling argument in your favor so that you can focus on getting better and moving forward with your life after an auto accident.
At Wood, Atter and Wolf, we strive to solve the most important problems when a client suffers personal injury.
The proven methods we employ create a working environment that allows all parties to resolve their differences.
Call us at (904) 355-8888 or schedule a consultation here. Together, we can make it through this stressful time in your life.
Our Reviews

See What Our Clients Are Saying
Contact Us
Fill out the contact form or call us at
(904) 355-8888

to schedule your free consultation.
Free Consultation

Decades of Experience

No Fees, Unless You Win
Free Consultation (904) 355-8888