Tips for Maximizing Your Recovery Amount After a Personal Injury
If you've been injured in an accident, there are a few things you can do to help ensure you receive the maximum amount of compensation possible.
First and foremost, it's important that you seek medical attention as soon as possible and document all the treatment you receive. Then, keep track of any expenses related to your injury, including lost wages if you're unable to work.
You'll also want to gather evidence like police reports, photos, and witness statements.
By taking these steps, you can help strengthen your personal injury claim and maximize your recovery amount.
Gather All Relevant Documentation
When filing a claim, it's important to gather all relevant medical documentation to support your case. This includes medical records from all of your treating physicians and supporting evidence from family members who may have witnessed your condition or behavior.
It's also recommended that you include a written narrative by each doctor detailing your diagnosis, expected care and prognosis, if known. Copies of any hospital admission and discharge summaries are also helpful to demonstrate stability or changes in medication regimens.
A qualified personal injury attorney can inform you of any other documentation that will help your case.
By carefully compiling this evidence, you can create a strong foundation for your claim and increase your chances of success.
Keep a Journal
Keeping a journal can help you track your health and understand how your symptoms may be impacting your every day life.
Documenting changes in your daily life can provide insight into your condition and help you identify any possible triggers or treatments that could work in the future.
Taking even two minutes each day to log details like when symptoms arise, their severity, and how they affect a particular aspect of your life can provide invaluable information over time.
Not only can this log help inform conversations with healthcare providers and your attorney, it may also become a source of empowerment as you measure success by tracking changes in your health from day to day or month to month.
Take Photos of Injuries, Bruises, or Scars
Documenting any visible physical injuries can be an essential part of providing evidence in certain cases. Taking photos of cuts, bruises, or scars can save time, energy, and resources if there is ever a need to prove them.
It should be noted that it's important to ensure privacy when taking these photos and the safety of the person being photographed should always be kept in mind.
Capturing images of the injury from multiple angles with good lighting will help provide clear and usable evidence.
Additionally, information regarding how and when the injury occurred should be included in any photographs taken.
Photographs combined with other evidence can help to create a stronger case in certain legal proceedings requiring visual proof of injuries.
Hire a Personal Injury Lawyer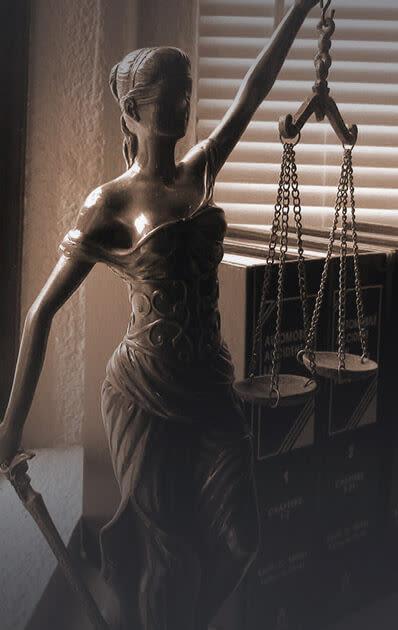 Seeking the assistance of a personal injury lawyer to further evaluate your potential case is extremely prudent.
Because the laws governing such matters may vary based on the jurisdiction, consulting with a professional who specializes in this area is key to avoiding any missteps in the procedural process.
Engaging an experienced lawyer will enable you to obtain a better understanding of your rights and what you can expect in terms of potential outcomes given the circumstances.
When it comes to pursuing compensation for damages stemming from a personal injury, having familiarity with the law and its intricacies may be the deciding factor for success.
Remain Patient
When dealing with a personal injury claim, it's always important to stay patient and remember that the process can take a while.
It's worth taking the time to assemble documentation and evidence in order to get the full amount you are entitled to.
As frustrating as it may be sometimes, staying patient is always wise when dealing with legal proceedings – as it opens up more doors for ensuring that you get the highest possible compensation you deserve.
This can be a stressful and time-consuming process, so it's important to stay patient throughout it. Remember that the goal is to get you the full compensation you deserve.
Arm yourself with all medical evidence, documents, and photographs telling your story before seeing a lawyer.
A personal injury attorney can advise on the next steps of your case and work for the best possible outcome for your situation.
If you want to ensure you receive what's rightfully yours, don't give up on your fight for justice and make sure you're taking every action needed to support your claim.
If you have been injured due to someone else's negligence and you want to file a lawsuit, call us today. We can advise you from the start and help you get the compensation you deserve.
Contact us online or call us at (904) 355-8888 or click to set up a free consultation to discuss your legal options.
Our Reviews

See What Our Clients Are Saying
Contact Us
Fill out the contact form or call us at
(904) 355-8888

to schedule your free consultation.
Free Consultation

Decades of Experience

No Fees, Unless You Win
Free Consultation (904) 355-8888