Justice in Times of Grief and Wrongful Death
Losing a loved one is an extremely painful thing to endure. If you've had to suffer this trauma as a result of wrongful death caused the negligence of another, our hearts go out to you during this difficult time.
In navigating this difficult situation, you may consider looking into wrongful death lawyers.
The right lawyers for wrongful death can help you file a lawsuit against those responsible.
It may be possible to acquire compensation for final medical bills, funeral costs, and other direct costs related to the death. In some cases, you may be eligible to recover lost wages or other indirect costs you have incurred as a result.
When Are You Qualified to Sue for Wrongful Death?
This is not a comprehensive list, but here are some very common situations in which citizens pursue creating a case for a wrongful death lawsuit:
If it is proven that an individual was intentionally killed
Conditions on a landowners property were so unsafe that a life was lost, and the victim was not responsible for the upkeep
If death happens as the result of someone operating a vehicle or a piece of machinery in a way that is careless, reckless, or negligent (including an incident with a drunk or unqualified driver or an accident at work)
If the deceased was a victim of a doctor or nurse who did not apply adequate attention and care (Healthcare practitioners are capable of imperfection.)
It may be beneficial for you to speak with an attorney to help you figure out whether or not this act was negligent to the point of direct recklessness.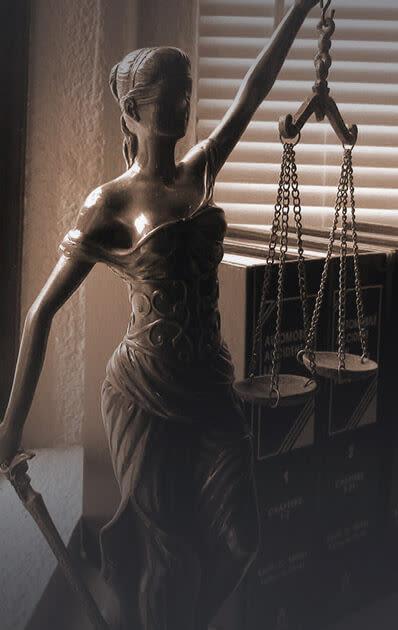 Financial Hardship
Each of the states has different laws and statutes around who can sue for wrongful death. Also, for how much they are eligible to be compensated.
Your personal injury lawyer will already understand all of this information and be able to explain it to you in a comprehensive way.
The price of death is high, especially under these circumstances. The average cost of a funeral in 2021, as stated by the NFDA (National Funeral Directors Association), is roughly $7,848.
When surviving family members are subjected to overwhelming financial hurdles because of the death, it's essential for the case to be successful. Keep any relevant receipts and provide them to your attorney.
This could mean the proof of purchase for the casket itself, the funeral home bills, flowers, or plane tickets for immediate family members to attend.
Emotional Hardship
In many cases, everyday life has the potential to become significantly more difficult without your loved one.
This could mean facing difficult emotional and psychological trauma, having to take care of a family alone, or even an excess of housework that the victim was once responsible for.
To prove this pain was a direct result of the occurrence, it would be helpful for you to gather witness testimonies who can speak on your behalf.
The plaintiff will also have the opportunity to testify. They can report any increased anxiety or depression, sleep trouble, or other emotional damages. Monitor your health closely and keep any information you receive from your doctor, therapist, or psychologist.
We hope that you find solace during this very tender time. If you think you have a case, reach out to a personal injury attorney today.
While it may be impossible to truly soothe your soul right now, at least you may be able to enact justice in court after a truly wrongful death.
Contact A Qualified Attorney
Call as soon as you're ready, but don't wait too long. Check the laws in your state to ensure that you file the case before too much time passes.
If you're ready to move forward, speak with a personal injury lawyer. No one should have to deal with this process alone, and pedestrian accident lawyers are here to help.
That's where we come in. Our experienced wrongful death attorneys provide free consultations about an injury victim's rights after an accident. We understand what you are going through, and we can help get you back on your feet.
Throughout your case, our firm will be with you every step of the way. We work quickly to gather evidence and build a compelling argument in your favor so that y. Then, you can focus on getting better and moving forward with your life after an auto accident.
At Wood, Atter and Wolf, we strive to solve the most important problems when a client suffers personal injury.
The proven methods we employ create a working environment that allows all parties to resolve their differences.
Call us at (904) 355-8888 or schedule a consultation here. Together, we can make it through this stressful time in your life.
Our Reviews

See What Our Clients Are Saying
Contact Us
Fill out the contact form or call us at
(904) 355-8888

to schedule your free consultation.
Free Consultation

Decades of Experience

No Fees, Unless You Win
Free Consultation (904) 355-8888