Is Filing a Personal Injury Claim Right for You?
Should You File a Personal Injury Claim?
If you have been injured in an accident that was caused by someone else's negligence, then you may be entitled to certain legal solutions through a personal injury claim.
Though it can seem like a complicated and lengthy process, filing a personal injury claim is often the only way to obtain rightful compensation for your medical bills, lost wages, and other damages that result from the injury.
In any case, having a qualified and experienced personal injury attorney on your side to help represent and guide you through the entire process can be essential to protecting your best interests.
Ultimately, before deciding whether or not to file a personal injury claim, it is wise to discuss your particular situation with an experienced lawyer who can evaluate your case and determine the best course of action.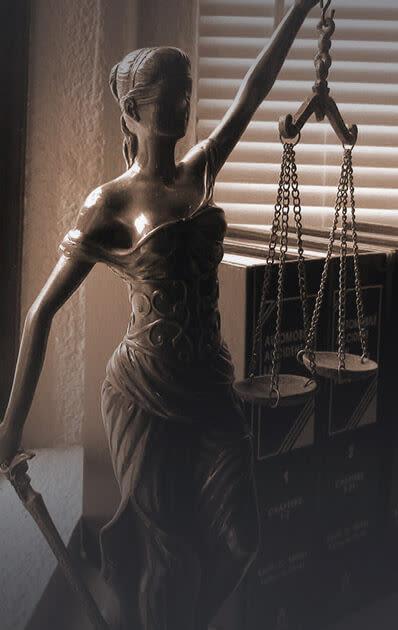 Things to Consider Before Making a Decision
When it comes to deciding if you should pursue legal action after being injured, it is important to weigh all the factors that play a role in the decision.
Factors such as the severity of your injuries, potential consequences, and future impact should be carefully weighed with the utmost consideration.
Additionally, you need to consider the cost of medical treatment and whether or not you have insurance; oftentimes, uninsured individuals are at more of an economic disadvantage when pursuing such an action.
These are just a few of the factors to consider before making a decision. It is essential that ample research and consideration go into the exploration and ultimately the deciding process so that you can make the best decision for yourself and your future.
Again, consulting with an attorney is the best way to know how strong of a case you have, what compensation you deserve, and whether or not to pursue it.
Will You Lose Work Wages?
Recovering from injuries can be an arduous process, and for many, returning to work is the furthest thing from their mind. Taking the time to think about how long it will take you to return to your pre-injury self is essential.
Consider how long you've been injured and the complexity of your injuries.
Even though you may be feeling better, pushing yourself too quickly might set back your recovery.
If your employer allows it, start with a light workload until you regain full strength and mobility. Be honest with yourself and don't overexert yourself in the name of ambition – getting back to 100% should be your priority.
If you need to take time off or even a leave of absence, you may deserve to be compensated for it.
Hiring a Personal Injury Attorney Is Essential
If you have been injured due to the negligence of another person, filing a personal injury claim can help you recover monetary compensation.
However, this is a complex process and requires dedication and attention to detail if you are going to get the best possible outcome in your case.
That's why it's important that you hire an experienced attorney who is experienced in personal injury law.
They will be able to provide you with the knowledgeable advice and representation that you need, giving you the best chance of maximizing your claim's success and potentially getting the full compensation you deserve.
Don't put your case at risk. Instead, make sure to enlist the services of a reputable personal injury attorney who can guide you through every step of the process.
Making the decision to file a personal injury claim is never easy. There are a lot of factors to consider, and it's important to understand all of your options before moving forward.
If you do decide to pursue a claim, be sure to consult with and hire an experienced attorney who can help you get the compensation you deserve.
Call Us Today If You Have Been Injured
If you have an injury from an automobile accident, call us today. We can advise you from the start and help you get the compensation you deserve.
So, contact us online or call us at (904) 355-8888 or click to set up a free consultation to discuss your legal options.
Our Reviews

See What Our Clients Are Saying
Contact Us
Fill out the contact form or call us at
(904) 355-8888

to schedule your free consultation.
Free Consultation

Decades of Experience

No Fees, Unless You Win
Free Consultation (904) 355-8888