Florida Laws for Rear-End Accidents
What Should I Know After a Rear-End Accident?
Every day in virtually every community, a person is injured in a Florida Automobile Accident as a result of a rear-end collision or rear-end crash.
Florida law presumes that the driver who crashes into the rear end of another vehicle is at fault.
This is a presumption that in some but not many cases can be overcome by the defense.
In this case, an argument is made that the driver in front:
stopped abruptly.
otherwise drove in a negligent manner that was the primary cause of the crash.
However, in most cases, the personal injury victim has a solid case against the driver.
Likewise, his or her insurance company will initially assume this when the injury victim is rear-ended.
Rear-End Accident Law
Section, 316.0895, Florida Statutes – Following Too Close – provides as follows.
The driver of a motor vehicle shall not follow another vehicle more closely than is reasonable and prudent, having due regard for the speed of such vehicles and the traffic upon, and the condition of, the highway.
Many rear-end crashes can be avoided with slower speeds, safer distances, and less driver distraction.
When a person is injured as a result of a Florida Automobile Accident including a rear end crash, it is important for the injury victim to be informed regarding
insurance claims
processes
medical bills
medical treatment
the basic tenets of the law.
Florida has a set of laws in place that apply uniquely to Florida Automobile Accidents.
Some of these laws make sense and are fair while other Florida laws defy logic, fairness, and common sense.
These laws are complex with many nuances. Personal injury victims should consult with a Florida Personal Injury Attorney.
They will discuss the facts and the respective laws and rights to compensation.
The above referenced Florida Statute is a good statute for injury victims.
It clearly puts the burden on the driver who rear ended the injury victim. That driver must prove that there were circumstances that justified or excused them for negligence.
While it is a helpful statute, this particular statute does not guarantee a victory or full compensation.
Rear-End Accident Law – Insurance Companies
Insurance companies will still dispute the injury claim by questioning:
the force of the impact.
the seriousness of the injuries.
the diagnostic findings and treatment.
This is even under the fact pattern of a rear-end crash.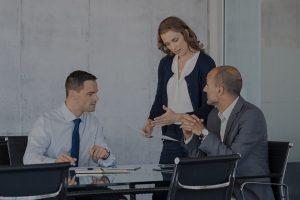 Insurance companies have their own hand-picked doctors and medical professionals in place.
They review records and provide evaluations that attempt to minimize or deny the relationship of the claimed injuries.
Insurance companies are especially difficult when there is a low speed wreck with little to no property damage.
Even in instances when there is a crash with significant property damage, insurance companies will still scrutinize the medical records and attempt to argue that the injuries were minor, temporary, and/or related to pre-existing conditions or incidents.
Soon after a crash takes place, the insurance carriers, investigators, managers, supervisors, risk managers, insurance adjusters, and attorneys go action to advise, defend, and to protect the interests of the at-fault driver.
Because of this, you should have your team of advocate attorneys and support staff in place to advise you and to ensure the protection of your legal rights
What Can You Do?
So, if you or a loved one has suffered a personal injury as the result of an accident and are concerned about the long-term emotional and financial consequences, you need to consult with a skilled personal injury attorney to learn about all of your options.
Our Jacksonville personal injury law firm will work to protect your legal rights and pursue rightful compensation for long term medical bills, wage loss, disfigurement, pain and suffering, emotional distress, mental anguish, and lost enjoyment of life.
Contact us online or call us at (904) 355-8888 or click to to set up a FREE personal injury consultation to discuss your legal options.
Our Reviews

See What Our Clients Are Saying
Contact Us
Fill out the contact form or call us at
(904) 355-8888

to schedule your free consultation.
Free Consultation

Decades of Experience

No Fees, Unless You Win
Free Consultation (904) 355-8888