Injured in a Car Crash? Here's What You Need to Know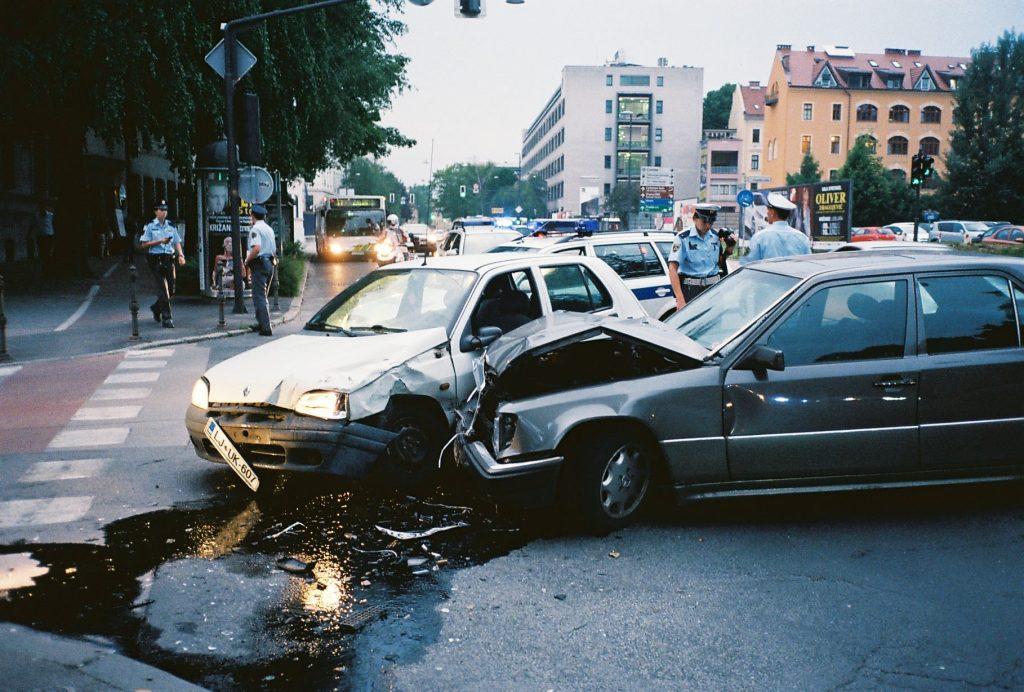 In Florida, injury victims have certain rights and responsibilities when they sustain an injury in a car crash. In this post, we will give you some things to remember if you are in a Florida car crash. You never know when you're going to get into an auto accident, but if it happens and you sustain an injury as a result, the first thing you should do is call a car accident attorney.
You need someone on your side who understands personal injury law in Florida and can help guide you through the process of getting compensation for your injuries. Likewise, it doesn't matter what type of accident caused your injuries – whether it was due to a distracted driver, an unsafe intersection or some other type of negligence – you may be entitled to compensation for your injuries.
In this post we will give you tips on what to do if you're injured in a Florida car accident. The first thing you should do is call your lawyer, who can help guide you through the process of getting compensation for your injuries
Florida personal injury lawyer David Wolf knows Florida law, and he can help you get compensated for your car accident injuries in Florida and guide you through the process of getting what is owed to you from negligent parties who are at fault.
Do's and Dont's after a Florida Car Crash
Never give a statement to an insurance company without speaking to your lawyer. Many insurance companies will try and talk you into a settlement with them without your lawyer present.
The first thing after an automobile accident is to remain calm and contact the police department. Recollections can change over time. It is important to capture this information as soon as possible with the help of law enforcement.
You need to let the police know of every injury you sustain while still at the crash scene so they can document them in the police report. If you do not let them know of your injuries, they will file the report as you sustaining no injuries in the accident report.
Most every has a cell phone with a camera. So, make sure to take plenty of photos, or even video, at the scene of the accident. Don't limit this to your vehicle and property damage. Look for debris in the road, skid marks, etc. And if you have any visible injuries, photograph them, as well.
Do not leave the scene without all the information on the other driver you can get. This includes their name, contact information, driver's insurance company, car insurance information including personal injury protection (PIP), phone number and anything else you can collect.
Medical Treatment after a Florida Car Crash
It is very important to get medical treatment as soon as possible. This can involve one or more medical providers including but limited to the following.
fire rescue
emergency room
urgent care center
primary care physician
pain management doctor
chiropractor
physical medicine/sports injury doctor
orthopedic doctor
Most importantly, you need to contact an experienced personal injury attorney. Insurance companies will try to compensate as little as possible for your injury claim. So, with an experienced car accident lawyer at your side, you have a better chance of getting the compensation you deserve in your car accident case.
If you sustain an injury in an automobile accident, call the law firm of Wood, Atter, and Wolf for help navigating Florida personal injury law and to get compensation for your injuries and medical bills. We specialize in helping those who were hurt due to another party's negligence or recklessness.
Call Us Today if You Have Sustained an Injury in an Accident
If you have an injury from car crash, call us today. We can help you get the compensation your deserve.
So, contact us online or call us at (904) 355-8888 or click to set up a consultation to discuss your legal options.
Our Reviews

See What Our Clients Are Saying
Contact Us
Fill out the contact form or call us at
(904) 355-8888

to schedule your free consultation.
Free Consultation

Decades of Experience

No Fees, Unless You Win
Free Consultation (904) 355-8888